Ondertussen: RE: Med!aphosis
March 27 thru May 23, 2010
Location: Hogewal 1-9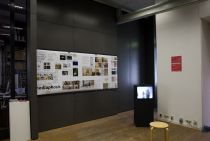 (Text taken from www.stroom.nl)
The former reception area of Stroom has been converted into a small exhibition space. On a regular basis there are presentations of artists who have received a subsidy in the categories Stroom PRO- and SPOT-grants. The informal exhibitions and presentations are intended to illustrate the diversity of the Stroom grant system. The program in the space is called Ondertussen (Meanwhile).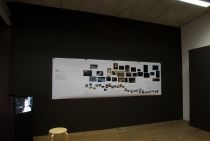 In April 2009 gallery Dom Omladine in Belgrade, Serbia presented the group exhibition
'Med!iaphosis'
. The show featured new and recent work by a number of artists from The Hague:
Wolfgang Bittner
,
Lyndsey Housden
,
Lars Kynde
,
Selena Savic
,
Yoko Seyama
,
Jeroen Uyttendaele
,
Rachida Ziani
, and
Dewi Devree
. They are all active in the field between art and science. They are interested in experiments and research, always on the look-out for new techniques and methods in the development and shaping of their work.
Click here for a photo essay on Picasweb of the opening in Belgrade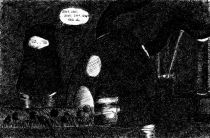 The exhibition was initiated by Marija Djorgovic and Selena Savic as a reseacrh project dedicated to the relationship between a work of art, the medium and the maker. This resulted in RE:, and exhibition project largely featuring the same participants, which was on view in exhibition space OKNO in Brussels (November 6, 7 and 8, 2009).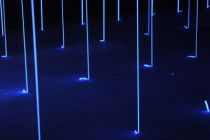 The presentation in Ondertussen shows the preparations and results of both Med!aphosis and RE:.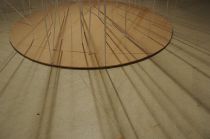 The exhibitions Med!aphosis and RE: were made possible by the financial support of the Stroom SPOT-subsidy.