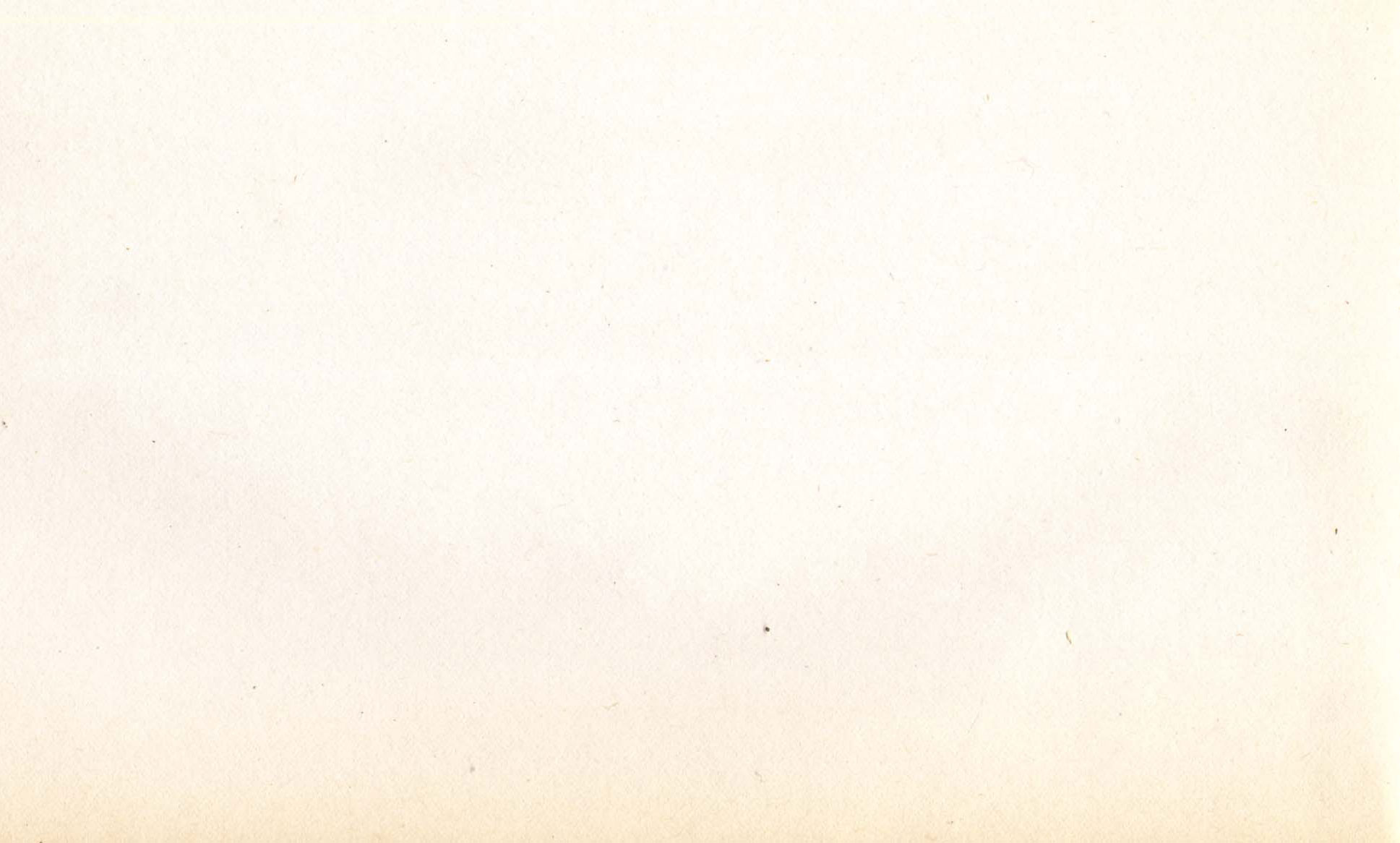 Twist in the Body of the Big Spectator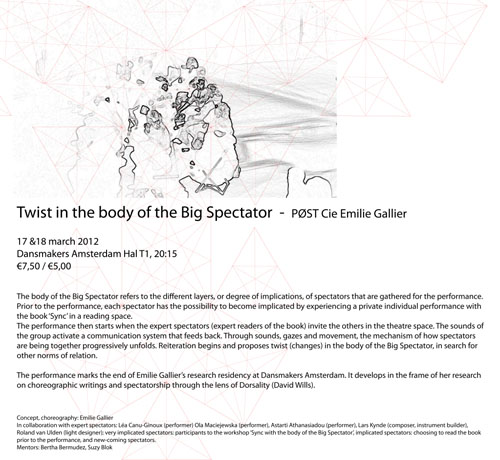 17 & 18 March 2012
Dansmakers Amsterdam HalT1, 20:15
€ 7,50 / € 5,00
The body of the Big Spectator refers to the different layers, or degree of implications, of spectators that are gathered for the performance.
Prior to the performance, each spectator has the possibility to become implicated by experiencing a private individual performance with the book 'Sync' in a reading space.
The performance then starts when the expert spectators (expert readers of the book) invite the others in the theatre space. The sounds of the group activate a communication system that feeds back. Through sounds, gazes and movement, the mechanism of how spectators are being together progressively unfolds. Reiteration begins and proposes twist (change) in the body of the Big Spectator, in search for other norms of relation.

The performance marks the end of Emilie Gallier's research residency at Dansmakers Amsterdam. It develops in the frame of her research on choreographic writings and spectatorship through the lens of Dorsality (David Wills).

Concept, choreography: Emilie Gallier
In collaboration with expert spectators: Lea Canu-Ginoux (performer) Ola Maciejewska (performer), Astarti Athanasiadou (performer), Lars Kynde (composer, instrument builder), Roland van Ulden (light designer); very implicated spectators: participants to the workshop 'Sync with the body of the Big Spectator', implicated spectators: choosing to read the book, and new-coming spectators
Mentors: Bertha Bermudez, Suzy Blok
Production manager: Adrian Sneeuw
Production: Dansmakers Amsterdam, ArtEZ Dansacademie, PØST Cie
©Emilie Gallier